Important Announcement: New Office Address
Our Main Office has moved to a new address. You can now find us at 19th Floor, Summit 1 Tower, 530 Shaw Boulevard, Mandaluyong City. Please refer to our Contact Page.
Welcome to the Virtual Branch Office of RRJM Manpower
RRJM International International Manpower Services, Inc. is built on strong values and exemplary service in the field of human resources. Our line of services extend beyond client satisfaction. We reach our service even to the least of our brethren. Thus, we call ourselves as the mission house of Filipino workers who want to uplift their lives through better jobs, better opportunities abroad. Our legal personality in the land based placement industry has been given by POEA on June 2002 and is valid until present date.
More than 25 Management and staff are based in the Head office alone to professionally and carefully handle your manpower needs. We have structured our organization… Read more about us »»
Employers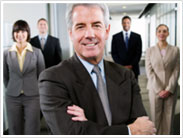 Accommodation assistance and travel arrangements while in the Philippines
Assistance during final interview of OFWs
Mobilization and deployment of the selected OFWs by the employers to their countries of destinations
On-site client service whereby Jedegal representative(s) periodically visit(s) the job site abroad to assess other support services the company can offer
Applicants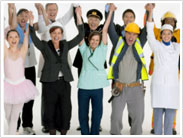 Recruitment, sourcing and manpower pooling
Preliminary screening and interview and final interview by the employer
POEA documentation and work visa processing and follow-up at the embassy of the country of destination
Other services and post deployment services and assistance, as the need arise
Repatriation assistance pursuant to POEA rules and regulations
Our Clients

View all clients »»